Sativa Dominant Hybrid – 70% Sativa / 30% Indica
THC: 18% – 22%
Dark Shadow, also known as Dark Shadow Haze, is an extremely rare sativa dominant hybrid (70% sativa/30% indica) strain that was created by breeders at the infamous Rare Dankness Seeds farms. This dank bud is an intensely potent cross between the hugely popular Grape Ape X Nevil's Wreck strains and boasts a THC level ranging from 18-22% on average. Patients describe the high that comes with smoking Dark Shadow as a sativa dominant head high that's thought provoking and creatively stimulating – you may find yourself trapped in your own mind thinking deeply about everything. This effect is where Dark Shadow gets its name – you'll be stuck on a thought that's simply a dark shadow within your mind for hours at a time. A stoned body high that's deeply relaxing and calming follows this effect almost immediately. These effects make Dark Shadow ideal for treating patients with conditions such as sleep disorders, including insomnia and apnea, and depression. These buds have a grape-infused hazy flavor, pulling from its Grape Ape heritage, and a slightly skunky aftertaste. The smell of Dark Shadow is reminiscent of grapes and berries with an earthy undertone. These buds are oversized, light green hairy nugs with purple undertones, caked in sugary white trichomes and dripping with resin.
A decent amount of THC awaits you here, as Dark Shadow Haze tops out at 22%. Nugs look almost good enough to eat, as their oversized silhouette is absolutely packed with bright trichomes and enough resin to make you afraid of what you're about to do. An interesting mix of grapes, earth, skunk, and berries will waft up your nostrils and dance along your tongue, making this a strain you either grow to love or remain hating.
Although Dark Shadow Haze is a sativa-dominant bud, don't expect it to get you through the workday with ease. In fact, it's probably the last thing you want affecting your livelihood, as the effects you experience are pretty non-functional. An introspective haze awaits you after a few tokes and you'll find that you fixate on one idea for hours on end. While you'll feel completely euphoric and very calm, you might also end up staring at the wall and drooling. Eventually, physical effects come to play and leave you feeling incredibly relaxed and in some cases aroused.
Those who have a tough time sleeping will likely turn to this strain above most others as enough of it will put you down for at least a good eight hours. Individuals who just can't get out of the cycle of negative thinking will find that Dark Shadow Haze eliminates all instances of depression, anxiety, and stress, leaving a clear mind in its place. Although THC levels aren't incredibly high here, the strain is also a smart choice for bodily pain.
If you've truly fallen in love with this bud and want to grow your own at home, you're in luck. Dark Shadow Haze is a fairly easygoing strain that thrives inside or outdoors. Keep in mind that plants can get very tall, so if discretion is important, carve out enough inside space to accommodate these beauties. After 10 weeks of maturation, you'll be ready to harvest a nicely sized yield.
Individuals who are prone to anxiety and paranoia will want to take it easy with this bud, while others can go to town and get familiar with the innermost workings of their minds. Enjoy Dark Shadow Haze during the weekend to encourage deep relaxation or save it for the nights when you need to really take a load off.
What are the Flavors and Effects of Dark Shadow Haze?
The flavors of Dark Shadow Haze are grapes, earthy, skunk, and berries. The impacts you experience are pretty non-functional. A meditative haze anticipates you after a couple of tokes, and you'll see that you focus on one thought for hours. While you'll feel totally euphoric and quiet, you may also wind up gazing at the wall and slobbering. In time, physical effects come to play and leave you feeling unbelievably relaxed and at times, stimulated. Dark Shadow Haze cannabis strain gives a euphoric and relaxing high. The cerebral high can take the user to profound thoughts. This impact comes with a calming state. It very well may be depicted as pondering.
What are the Medical Benefits of Dark Shadow Haze?
The individuals who have an intense time dozing off will probably go to this strain above most others as enough of it will put you down for in any event a decent eight hours. People who can't escape the cycle of overthinking will agree that Dark Shadow Haze dispenses with all cases of depression, nervousness, and stress, leaving a clear state of mind in place. In spite of the fact that THC levels aren't unbelievably high here, the strain is also a keen decision for physical pain. This strain also relieves users who are experiencing ADD, depression, anxiety, migraines, gastrointestinal issues, nausea, and is considered as a pain reliever.
Negative Effects You Can Expect from Dark Shadow Haze
The usual side effects that users experience in other strains are still present in this strain such as dryness of mouth and eyes. Headaches and dizziness can also be experienced in consuming Dark Shadow Haze.
How to Grow Dark Shadow Haze?
Dark Shadow Haze is a genuinely easygoing strain that flourishes inside or outside. Remember that plants can get tall, so if watchfulness is significant, provide enough inside space to cater to these wonderful strains. In the following 10 weeks of development, you'll be prepared to reap a pleasantly estimated yield.
Type of High
Dark ShadowHaze cannabis strain gives an euphoric and relaxing high. The cerebral high can take the smoker to deep thoughts. This often introspective effect is accompanied with a sedative state. It can be described as contemplative.
Grow info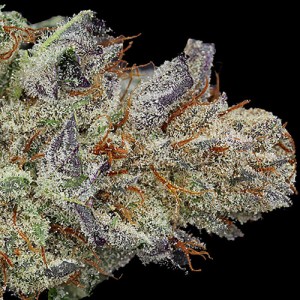 Dark Shadow Haze is a mostly sativa variety from Rare Dankness and can be cultivated indoors (where the plants will need a flowering time of ±70 days) and outdoors. Rare Dankness' Dark Shadow Haze is a THC dominant variety and is/was never available as feminized seeds.
Genetics
Breeder: Rare Dankness. Strain Lineage: Dark ShadowHaze cannabis strain comes from a cross between Grape Ape and Nevil's Wreck strains.
You can find out about White Walker Kush Cannabis Strain here!