Mega Jackpot is a sativa-leaning hybrid that takes advantage of its legendary genetics. This larger than life strain is a cross between stoney Northern Lights, tasty Jack Herer, and sativa staple Haze. These popular varieties combine to create a bud that's useful for crushing stress as well as stimulating creativity. Mega Jackpot is especially memorable for its sweet and fruity aroma. This strain is consistently found to have high levels of THC, testing at between 20% and 25%.
Mega Jackpot's flowers set themselves apart right away with their relatively large size. These thick buds have an elongated, almost cylindrical shape and a pronounced sativa-type bud structure. The piecey, fluffy leaves cling loosely to their central stems. The leaves themselves are a mossy shade of green, although phenotypes of this strain frequently boast vivid patches of purple. These latter hues come about when anthocyanin pigments in the plant's genetics are activated by colder than average temperatures during the growing process. Finally, Mega Jackpot's flowers are dotted with translucent white trichomes that account for their high psychoactivity and give it a dewy sheen when viewed from afar.
Although a true jackpot requires players to hit triple cherries or lemons on their slot machine, Mega Jackpot offers a much wider array of fruity options. When properly cured, Mega Jackpot's buds burst with tangy notes of berry and grape. On closer inspection, there are also some hints of vanilla. Meanwhile, grinding up or picking apart these fluffy buds reveals some of the herbal, sage-like characteristics that will be familiar to fans of Haze. When combusted, Mega Jackpot burns with a smooth and palatable smoke that tastes like vanilla and fruit on the exhale.
The high from Mega Jackpot hits quickly, smacking users with a pressure in the upper face, as well as a tendency toward increased salivation. Some changes in sensory perception, like seeing more vivid colors, may happen subtly without seeming disorienting. Smokers are likely to be struck by a suddenly fast-paced, freely-associative way of thinking. Certain thoughts and ideas may occupy more attention than they otherwise might. Unlike some more pure sativas, though, Mega Jackpot allows its consumers to remain lucid and functional, able to carry on conversations or tackle a mountain of work. This bud also makes a good accompaniment to all sorts of activities, from taking a long walk to cleaning the house.
Some slight physical relaxation creeps in as the high progresses, bringing any buzzy, high-flying minds back down to earth. Though they may be relieved of muscular tension and able to breathe more deeply, consumers won't necessarily be incapacitated by these soothing effects. Instead, Mega Jackpot's combination of mental and physical stimulation is good for activities that involve both, including exercising, dancing, and in the right setting, sex. This strain is as enjoyable for mellow solo use as it is for boisterous social settings. Its energy makes it appropriate for use at almost any time of day — although if used before bed, it could keep smokers wired and awake.
Mega Jackpot's versatile effects can have applications for medical cannabis patients as well. It can aid focus for patients with attention deficit disorders. The strain may also temporarily improve the symptoms of stress and depression. Some subtle physical effects might numb aches and pains, whether they're temporary, as due to injury, or chronic, resulting from conditions like fibromyalgia or arthritis. Mega Jackpot can also have an anti-inflammatory effect on common irritations like headaches and indigestion. Because its onset can be intense and head-focused, this strain is not recommended for patients who are prone to panic or paranoia or who have a low tolerance for THC.
Several online retailers sell seeds of Mega Jackpot for the home grower. Once obtained, it can be grown indoors or out, although outdoor success requires a semi-humid, Mediterranean-like climate with constant daytime sunlight. Plants tend to be tall, and growers should tame their height with regular pruning early in the vegetative stage. Like many other sativas, Mega Jackpot has a long flowering time of about 9 to 11 weeks when grown indoors. Once mature, it may offer up to 56 grams (or 2 ounces) of flower per square foot of plant.
Whether you're looking for mental stimulation or physical relaxation, Mega Jackpot can help you win big. It's an excellent option for smokers who'd like a head high without the disorienting feeling of mindrace.
Due to its purple hues, Mega Jackpot has a distinctive look with a generous coating of small-ish trichomes to give it a sparkly look. Mega Jackpot has an indica-like, structure being a bushy plant with dark green leaves, large and dense buds, and a thick stalk.
Mega Jackpot has a well-pronounced aroma that is dominated by earthy, skunky and herbal tones, however, the terpene profile is rather complex and users identify a variety of notes ranging from grape and musk, to vanilla and pine.
Medicating with Mega Jackpot is said to stimulate the mind and lift the mood, leading to increased thoughtfullness and a state of happiness and relaxation. Due to its calming effects, Mega Jackpot has been used by medical patients for stress relief, help with mild headaches or light chronic pain, and if used before bed, it as a sedative for overcoming insomnia.
While this strain is known to give off great yields, Mega Jackpot is said to be moderately difficult to cultivate, often not recommended for new growers.
THE BEST MARIJUANA SEEDS FOR COMMERCIAL GROW
Although the Mega Jackpot strain isn't the easiest marijuana to grow, commercial – and seasoned – growers do appreciate the harvest of the Mega Jackpot strain. And we haven't even talked about the THC levels. Did you know Mega Jackpot reaches high THC levels? Our Jackpot pot is not just a price, it's a win-win situation. Order now at Amsterdam Marijuana Seeds and you will only get the very best regular seeds.
EXCELLENT WEED SEEDS FROM AMSTERDAM
Amsterdam Marijuana Seeds (AMS) is known for the quality seeds, affordable prices, and guaranteed delivery. We are based in Amsterdam and privileged to work with the best breeders. Our team is selecting, breeding and improving weed seeds, so we can offer excellent products. Jackpot weed is just one of many excellent seeds in our range. Want to grow something else than Mega Jackpot seeds? Check out all our cannabis seeds.
GUARANTEED DELIVERY AND QUALITY
Guaranteed delivery is one of our main promises. This, combined with the maintenance of the quality of our Mega Jackpot seeds of course. We don't want you to be disappointed after finally receiving the one thing you lingered for. We only want happy and satisfied customers, therefore excellence is not just our skill, it's our attitude. We offer excellent customer service.
AMS: CRAVING IN THE CANDY SHOP
Step into our world of weed seeds and you feel like walking through a candy shop. More than 120 marijuana seeds are waiting for you. From the heavy-weight Big Bud and colorful Rainbow Kush to tasteful Limoncello Haze and the worldwide famous AK47. Last year AMS introduced over ten brand new strains, which is extraordinary. We are very proud to share our breeder's treasures with you.
JACKPOT WEED FOR MEDICINAL USE
AMS offers medical weed seeds and the Mega Jackpot strain can be used for medical issues as well. Smoking Jackpot weed is helping you when you are suffering from nausea, insomnia, anxiety or when you are having chronic pains and migraines among others. It is such a relief when you feel the pain just go away. Grow your own medicine in your backyard and score big with Mega Jackpot weed.
One of our customers who grew the Mega Jackpot strain himself, wrote: "This Mega Jackpot weed is a fine cross with power and a subtle flavor. The physical effect is great, all my pain and stress is melting away quickly. But I'm still active and able to conversate. Smoke Jackpot weed anytime, it's long-lasting but not heavy or overpowering."
Do you want to read more reviews of our customers? Please visit the independent review website Trustpilot. And while you are on the website, please leave your own experience with AMS on this site too. We love to hear your experience.
WHAT'S FOR HARVEST?
Mega Jackpot seeds can be grown indoors and outdoor. The best harvest month is October. After 11 weeks flowering time, you can pick up to 600 grams (21.2 ounces) indoors and 750 grams (26.5 ounces) outdoors per square meter. The maximum height indoor is about 70 centimeters (27.6 inches) indoors, so the yield is very high. Plants outside can reach up to 270 centimeters (87.2 inches). What you're waiting for? Get this Sativa-dominant hybrid in your nursery as fast as you can.
MAXIMUM GROWTH WITH FERTILIZER
Whether you are growing indoors or outdoors, you need to make sure you have the right conditions. They are crucial for breeding, next to excellent seeds. You should think about nutrients, kits, soil, and lighting. Fertilizer too is part of the base for a good harvest. It is necessary for growing strains indoors, for the root formation and the development of a strong plant. Our fertilizer is an excellent product of good quality.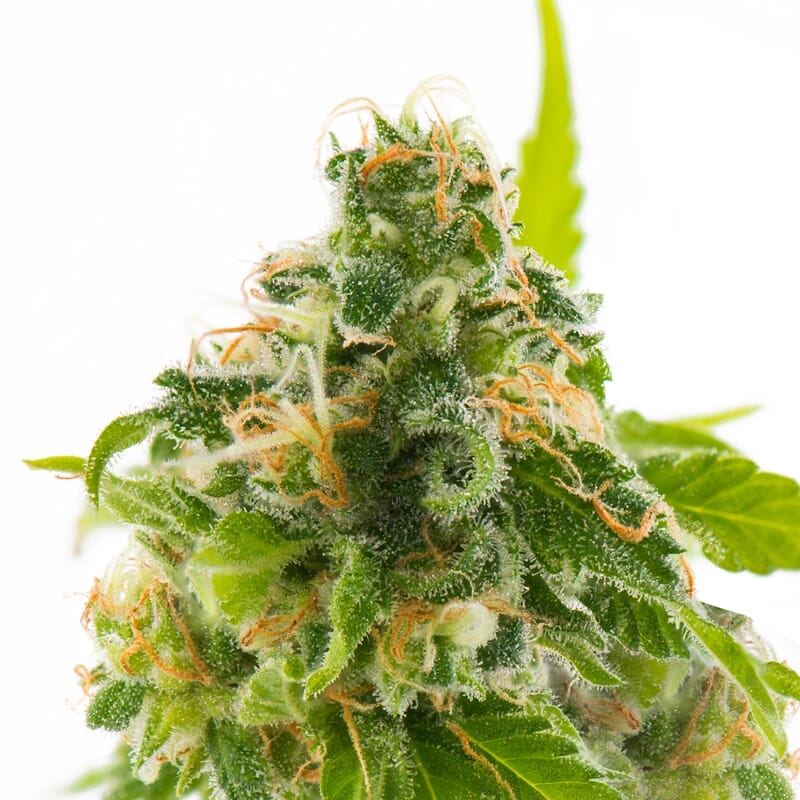 Reviews & User Highlights
The taste and aroma of Mega JackPot are best described as a smooth mix of grape and vanilla. Because of its relaxing and calming effects, Mega JackPot is highly regarded as a medicinal strain, as is often used to deal with migraines, chronic pain, and anxiety, especially the type that comes before going to sleep. That makes Mega JackPot a very interesting strain, because it can be used as a nighttime toke before going to bed as well as a daytime strain to make everything run smoother.
| | |
| --- | --- |
| Variety | 35% Indica and 65% Sativa |
| THC Level | Low |
| CBD Level | Low |
| Difficulty | Advanced |
Type of High
Mega Jackpot marijuana strain induces strong cerebral euphoria followed by body relaxation. Uplifts mood, boosts creativity and energy. Promotes social interactions and laughter. Stimulates appetite, relieves stress, helps with nausea, controls pain.
Genetics
Aka: Jackpot strain/ Mega Jackpot cannabis strain is a three-way cross between Jack Herer, Northern Lights, and Haze.