Indica Dominant Hybrid – 70% Indica / 30% Sativa
THC: 15% – 18%, CBD: 3%
Cookies Kush is a indica dominant hybrid strain created as a cross of the delicious Girls Scout Cookies X OG Kush strains. This bud was bred to be sold in coffee shops in Amsterdam and offers a moderate THC level that ranges from 15-18% on average with a CBD level between 1-3%. The high brought on by Cookies Kush can be slightly confusing to some, as it involves the coming together of opposite effects. Upon the onset, you'll be hit with an immediate sedative effect that leaves you red-eyed and lethargic. This is accompanied by a sativa cerebral stimulation that gives you mellow waves of energy. In other words, you'll be lazy and at ease, yet energized enough to function if need be. Because of these effects, Cookies Kush is said to be ideal for treating patients with stomach cramps, chronic pain, muscle spasms, and depression. Cosmic Collision buds have medium-sized grape-shaped olive green nugs with bright minty green patches and fiery orange hairs. Each nug is dusted with translucent trichomes and sweet sticky resin. This bud has an aroma of sweet pungent lime and a taste of sweet lime with an aftertaste akin to a sour granny smith apple.
The Cookies Kush high can be a bit jarring to some as it brings together two opposing sensations that build and build as the high continues. On the initial rush you'll feel an immediate sedation that leaves you a bit lethargic. Your eyes may get dry and red at this point and if you are susceptible to that side effect this may become very uncomfortable. While you are settling into this phase you'll feel your head getting light and energetic and your thoughts may race. You'll feel quite mellow and lazy, but because of this juxtaposing energy you can function if you have to.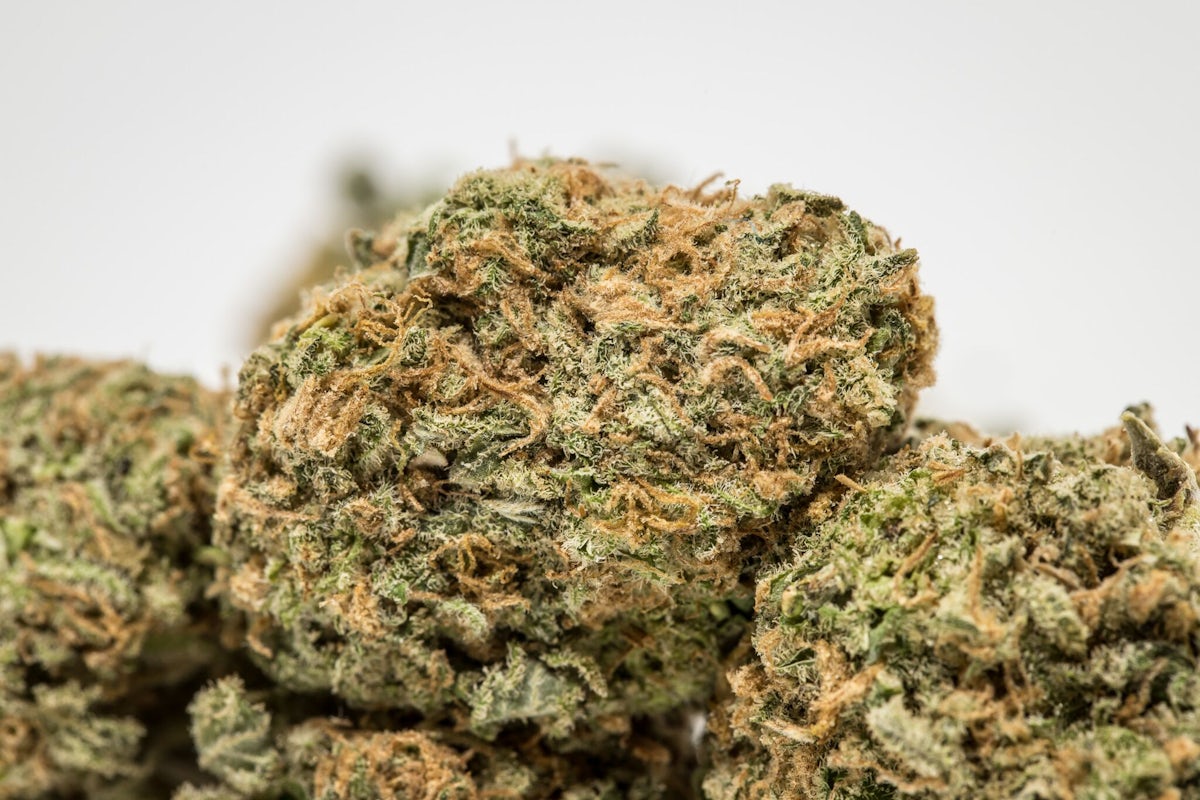 Medically speaking, you can find a lot of uses for Cookies Kush. Beyond it being powerfully sedative, it is also a mood booster which makes it great for anyone suffering from chronic stress, depression, or bipolar. Because of this you can utilize this for pain, muscle spasms, and insomnia as it will leave you feeling extremely sleepy as you start to come down. Though it has a lot of positives, we'd be remiss to not include the potential negatives. This strain can agitate paranoia or anxiety in those who are easily swayed by cannabis. Red eyes, dry eyes, cottonmouth, and the munchies are additional side effects that may be cause for concern.
Growing Cookies Kush won't be too difficult if you have some experience with other finicky plants. It is recommended for intermediate growers or above and will provide those green thumbs with a high yield. These plants aren't the biggest, averaging about 1 ½ to 3 feet in height and require temperate, warm climates.
Though this is from the Cookies family, it throws users for a loop as it doesn't have that classic cookie flavor. Don't get too caught up in that, because the high itself is confusing enough. Many users have described this strain as mind-bending due to it truly being two sides of the same coin, blurring the lines between where the indica begins and the sativa ends.
Grow information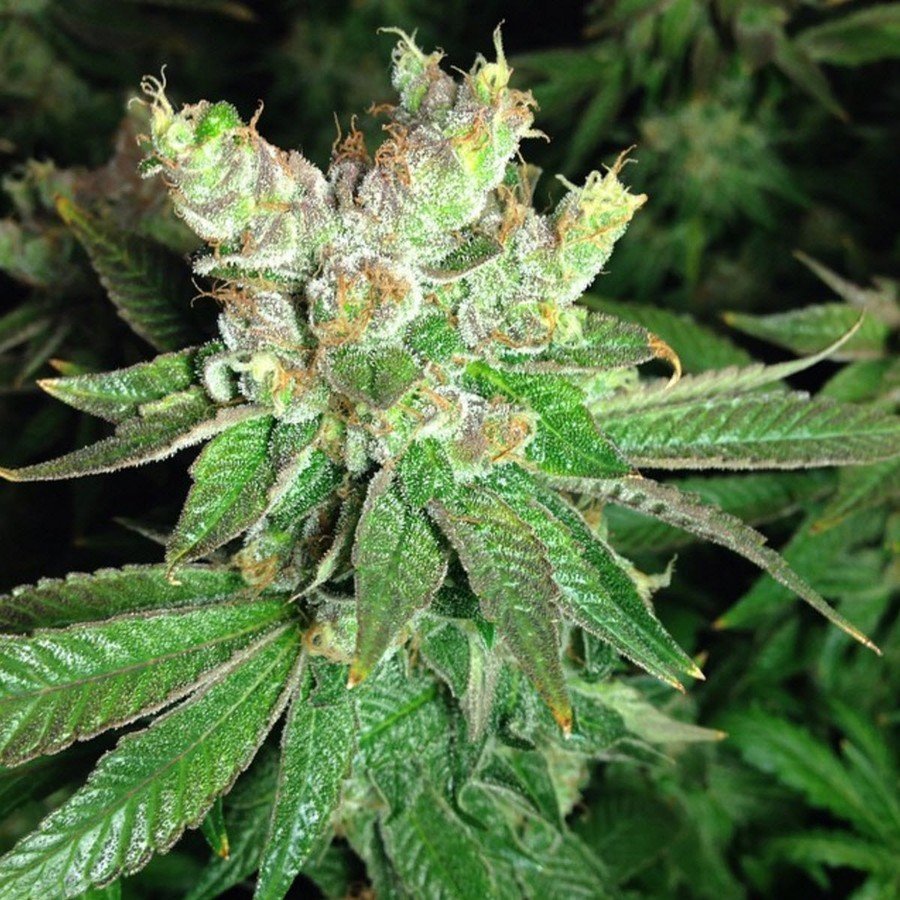 Cookies Kush is mostly indica, grows indoors or outdoors, and has a relatively short flowering cycle of six to eight weeks, according to Zamnesia. It's a compact, heavy producer that delivers physical relaxation, which can result in sleepiness and mental relaxation along with clarity. Cookies Kush won first place at the High Times Cannabis Cup in 2014.
Cookies Kush grows well indoors and outdoors. Interestingly, it will not exceed a height of 50–100cm no matter where you plant it. This makes the plant very manageable and adds a good bit of discretion to the operation. Cookies Kush can easily be hidden among companion plants so there's no threat of it getting stolen.
| | |
| --- | --- |
| Grow Difficulty | Beginner / Intermediate |
| Best suitable to grow | Indoors / Outdoors |
| Climate | Warm |
| Variety | Feminized |
| Height Indoor | 50–100cm |
| Height Outdoor | 50–100cm |
| Flowering Time | 7–8 weeks |
| Harvest period (outdoor) | Late September, Early October |
| Yield Indoor | 650g/m² |
| Yield Outdoor | High |
With a flowering time of only 7–8 weeks, Cookies Kush is a godsend for the impatient. Reared outdoors, the strain will be ready to harvest from late September to early October. Its buds have an olive-green colour with dark green patches and orange hairs. Later in flowering, these buds become covered in a thick layer of resin.
Grown indoors under a 600W light, you can expect to harvest as much as 650g/m². Outdoor cultivators can look forward to even larger yields, where the plant will do best in a warm climate with lots of sun.
Genetics
Breeder: Barneys Farm. Genetics: Cookies Kush cannabis strain is a cross of Girl Scout Cookies and OG Kush.
Girl Scout Cookies
The little girls out front of the supermarket might be adorable and everything, but if you want to step up your game and dive into a flavorful, euphoric experience then these are the Girl Scout cookies you really want. GSC (formerly known as Girl Scout Cookies) is a Cannabis Cup award-winning strain comprised of OG Kush and Durban Poison and is perfect for an after-dinner treat or a nightcap.
Cookies is also sometimes known as Berner Cookies or Berner's Cookies, after cannabis mogul and rapper Berner (whose real name is Gilbert Millam, Jr). A San Francisco native, Berner lays claim to originating the strain with a growing collective that's become known as Cookie Fam. A master of branding, Berner shot Cookies into the mainstream when he got his product into the hands of no less than Wiz Khalifa. It has since become a staple strain across the U.S.
OG Kush
Indica Dominant Hybrid – 75% Indica / 25% Sativa
THC: 19% – 24%, CBN: 1%
OG Kush is an American marijuana classic, a Southern California original with some of the highest THC levels in the world. With a 25:75 sativa/indica ratio, this strain pulls no punches. Expect a hard, mixed high with intense euphoria followed by serious couch-lock. The plant's THC concentration can reach levels as high as 19-24%. That just 1 percentage point less than the current record-holder. The cerebral boost from OG Kush is ideal for depression, bipolar disorder, and anxiety, while the heavy body high can help with pain and nausea. OG Kush is also used to treat Alzheimer's disease. Dry mouth and eyes are the most common negative effects, though headaches and paranoia are also possible. This strain is a hybrid, probably a descendant of a female Chemdawg plant and a male Hindu Kush plant. OG Kush, which has given rise to countless West Coast strains, has an earthy, wood taste and a strong pine scent. It's most popular in California, the Pacific Northwest, and Colorado.