Indica Dominant Hybrid – 70% Indica / 30% Sativa
THC: 29%
White Tahoe Cookies is an indica dominant hybrid strain created through crossing The White X Tahoe OG X an unknown Girl Scout Cookies cut. White Tahoe Cookies has a gorgeous appearance, with deep olive rounded nuggets accented by purple undertones and dark amber hairs. Each little nug is completely and totally covered with tiny white crystal trichomes that look slightly purple in the right light. As you break apart each glittery little nug, aromas of earthy hash and nutty citrus are released. The flavor is very sweet, with tastes of tree fruit and herbs accented by a spicy earthy effect upon exhale. The White Tahoe Cookies high comes almost immediately after your first toke, filling you with euphoria that infuses your mind with pure creativity. As your mind soars to new heights, a relaxing body buzz will soon wash over you, leaving you tingly, giggly, and slightly aroused This effect soon turns sedative, lulling you into a sleepy, unfocused state that can last for hours without relief. Thanks to these effects and its high THC level, White Tahoe Cookies is said to be perfect for treating insomnia, loss of appetite, nausea, chronic pain, and inflammation.
You can find out about Great White Shark Cannabis Strain here!
Those lucky enough to spot some White Tahoe Cookies at their local dispensary are in for a treat. These gorgeous buds are dense, round nuggets of deep olive green. They often have tightly trimmed orange hairs and a coating of off-white trichomes that can take on a lavender hue under the right lighting. As the bud is broken and ground up, a nutty earthy aroma explodes from the flower. Although the scent isn't nearly as pungent as strains in the diesel family, this bud is certainly noticeable to a keen nose. After your first hit, you'll taste sweet smoke with hints of fruit, herbs, and spicy earth. The flavor alone will bring you back for a second hit, which will likely put you well on your way towards the enlightenment this bud can provide.
Immediately after that first hit, a cooling wave of relaxation and euphoria will quickly wash over your body. Some of the most creative thoughts you'll ever have will enter your brain during this period, as some choose to use this plant before making art and music. Your mind will rapidly expand, allowing for introspection and reflection free from recursive thinking. This makes it great for medical and recreational users that suffer from depression and anxiety. At the same time as all of this is happening in your head, your body is rapidly sedated by White Tahoe Cookies. A slightly tingling, buzzing sensation will fill your limbs as you feel not only happy but giggly and social. You're likely to talk to anyone walking by or even your dog. If you make it this far without falling asleep, you're likely to raid your pantry for a snack to alleviate this incredible case of the munchies. Those that suffer from lack of appetite, nausea, and other gastrointestinal issues have recommended this strain because it alleviates those symptoms while also restoring appetite.
Lab Data
| Cannabinoid | Amount |
| --- | --- |
| THC: | 18.84% |
| Terpene | Amount |
| --- | --- |
| Limonene: | 0.381% |
| Beta Myrcene: | 0.346% |
| Linalool: | 0.187% |
WHITE TAHOE COOKIES STRAIN TERPENES PROFILE:
Dominant terpenes found are caryophyllene, d-limonene, linalool, beta-pinene, myrcene, b-ocimene, terpinolene, alpha-pinene and other natural terpenes.
TOP REPORTED TERPENES:
terpinolene
b-ocimene
myrcene
d-limonene
WHITE TAHOE COOKIES STRAIN EFFECTS:
White tahoe cookies strain has an average length high that lasts from 2 to 4 hours depending on amount of consumption. Feelings of euphoria and giggles followed by a body buzz leaving you creative and focused. A little bit of this strain can go along way for beginners' and veterans alike.
TOP REPORTED EFFECTS:
euphoric
relaxing
creative
sedated
MEDICAL BENEFITS:
White tahoe cookies medical marijuana strains are popular to manage insomnia, loss of appetite, nausea, chronic pain, and inflammation. Used amongst medical patients to cope with anxiety, depression, and chronic fatigue. Can also be used to treat glaucoma, anorexia and arthritis.
| Medical Effects | Patient Experience |
| --- | --- |
| Stress | |
| Chronic Pain | |
| Depression | |
| Insomnia | |
| Headaches | |
| Appetite | |

WHITE TAHOE COOKIES GROW INFO: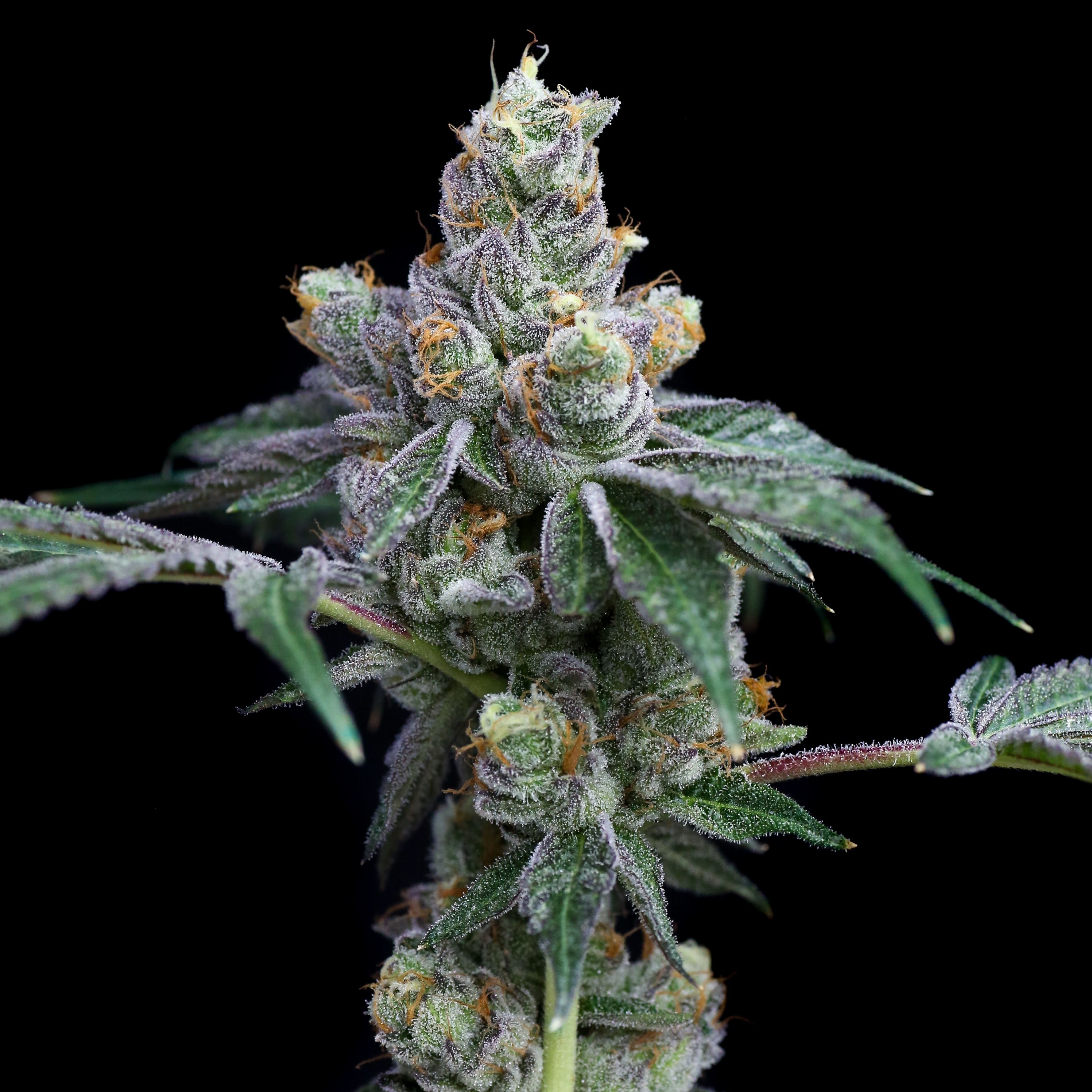 White tahoe cookies seeds can be grown both indoor and outdoors, mostly having a flowering time of approximately 8 – 10 weeks, with outdoor harvest coming in late October to early November. This strain is recommended to be grown indoors with plants reaching around 4-5 feet and yielding an above average crop. The indica dominant genetics are obvious when growing this strain with an indoor yield of 12 ounces per square meter and outdoor yield of up to 14 ounces or more per plant.This strain likes mediterranean like climate with daytime temperatures between 20 and 25 degrees celsius. Growers who want top results year after year use feminized seeds to guarantee that all plants are female. The strain is fairly mold and bug resistant. We advise consulting the cannabis community for more tips.
WHITE TAHOE COOKIES STRAIN YIELD:
indoor yield is 12 ounces per square meter
outdoor yield is up 14 ounces or more per plant
NEGATIVE EFFECTS:
Dry eyes and cotton mouth (dry mouth) are a common side effects so have some eye drops and drinks ready.
dry eyes
dry mouth
dizziness
drowsiness
APPEARANCE:
White tahoe cookies strain grows in a similar fashion to other indica dominant varieties. The bud structure is popcorn-like showing its prominent golden stigmas. The buds are small to medium in size with blues and dark green sugar leaves covered in bright orange inward curling pistils. With a vibrant profile of colors from blues to purples to yellows, these nugs look just as good as they taste.
DESCRIPTION:
small to medium
popcorn buds
yellow pigments
orange pistils
TASTE:
The flavor of white tahoe cookies strain is diesel and spice sometimes laced with undertones of fruit, making it a perfect choice for those who simply want to enjoy a sweet strain. Reviewed as pungent with herb that gives the way to berry and mint.
TOP REPORTED FLAVORS:
SMELL:
White tahoe cookies strain has one of the strongest aromas of any strain, combining dank spice, earth and nut fragrances. With a pungent and woody oder that displays hints of musk that tops of with citrus and mint
TOP REPORTED FRAGRANCE: