Indica Dominant Hybrid – 70% Indica / 30% Sativa
THC: 20% – 27%
Dr. Greenthumb's Em-Dog, also known simply as "Em-Dog," is a rare indica dominant hybrid strain (70% indica/30% sativa) created through crossing the classic OG Kush X Chemdawg 4 strains. This celebrity child boasts an insanely potent high with a THC level that hits about 20-27% on average. That being said, this bud should not be underestimated – it can easily knock you flat out. The high comes on fast and hard with a heavy tingle that spreads from your spine throughout your entire body and mind. As you settle into this deeply relaxing and buzzy state, you may find yourself drifting away into a deep and peaceful sleep, depending on how much you toked. In combination with its high potency, these effects give Dr. Greenthumb's Em-Dog an edge in treating experienced patients suffering from chronic pain, depression or mood swings, chronic fatigue, insomnia, muscle spasms or spasticity and chronic stress. This bud has a sweet and sour tropical fruity flavor with a rich lemony pine exhale. The aroma is earthy and fruity with a sharp tropical citrus overtone that is accented by spicy herbs as the nugs are burned away. Dr. Greenthumb's Em-Dog buds have long pepper-shaped bright neon green nugs with minty undertones, vivid orange hairs and a coating of milky white crystal trichomes.
Dr. Greenthumb's Em-Dog plants produce an incredible amount of consumable cannabis. Indoors, most well-kept grows will see harvests in excess of 500 grams per square meter of plant. Outdoors, plants have yielded in excess of 1 kilogram of consumable weed per plant. This makes the strain a must-have in most commercial grows, which might be why this strain has popped up recently in your area. These incredibly bright green buds are often neon or mint-green in color, with thick calyxes and bright orange hairs. The surface of these buds is covered in a thick coating of translucent crystal trichomes and a bit of sticky-sweet resin.
These plants, and the flowers they produce, smell of tropical aromas such as sweet fruit, citrus, and a bit of spicy herbs. The flavor is a bit more mellow, which causes some to consume a bit more than they needed. Users report flavors such as diesel, lemon, and woody pine in this strain's smoke.
Dr. Greenthumb's Em-Dog produces an incredibly powerful high that is overwhelming for beginners. This strain is only recommended to experienced smokers, as the effects can be a bit much if you aren't used to incredibly powerful indica strains.
This high begins with a creeping sensation that doesn't last long before the full effects burst into your headspace like a freight train. Erasing any negative thoughts or emotions you might be having, this cerebral high fills your mind with joy and lifts your mood to brand new heights. At the same time, the high relaxes your muscles and puts you in a comfortable state of near-sedation, locked into the sofa in front of the TV. Some have reported a mild case of the munchies as a side effect of this strain, so you might prepare a snack before your smoke session if you want to avoid raiding your pantry and refrigerator.
How to Grow Dr Greenthumb's Em-Dog Strain
Dr. Greenthumb's Em-Dog can grow to a medium height and won't stretch much during the flowering stage. As she is 30% sativa, using a SCROG or Sea of Green is advised to produce the most abundant yields possible in 9 – 10 weeks.
Dr. Greenthumb's Em-Dog has a high resistance to cold and wet climates so performs very well in Northern Europe where she can reach a height of around 120cm and produce a large yield.
Dr Greenthumb's Em-Dog Strain Effects
Dr. Greenthumb's Em-Dog is a 70/30 indica with a very high THC content reaching up to 27%. The indica side is slightly more prominent in her effects which are more physical than cerebral. Although a powerful strain, for experienced smokers, Dr. Greenthumb's Em-Dog is enjoyably balanced. A good strain for those looking to relax, unwind and inspire creativity.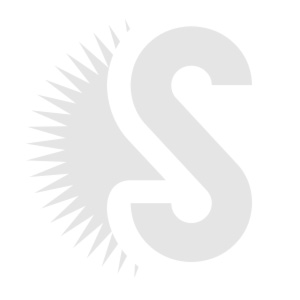 Medical Benefits Dr Greenthumb's Em-Dog Strain
This strain can contain up to 27% THC. Ongoing research suggests that strains high in THC have medicinal properties and could help with conditions such as Glaucoma. Strains with high THC levels and low CBD levels are also thought to help improve appetite, something which may appreciated by those undergoing intensive medical treatments where a lack of appetite is a common side effect.
Genetics
OG Kush X Chemdawg 4
OG Kush
Indica Dominant Hybrid – 75% Indica / 25% Sativa
THC: 19% – 24%, CBN: 1%
OG Kush is an American marijuana classic, a Southern California original with some of the highest THC levels in the world. With a 25:75 sativa/indica ratio, this strain pulls no punches. Expect a hard, mixed high with intense euphoria followed by serious couch-lock. The plant's THC concentration can reach levels as high as 19-24%. That just 1 percentage point less than the current record-holder. The cerebral boost from OG Kush is ideal for depression, bipolar disorder, and anxiety, while the heavy body high can help with pain and nausea. OG Kush is also used to treat Alzheimer's disease. Dry mouth and eyes are the most common negative effects, though headaches and paranoia are also possible. This strain is a hybrid, probably a descendant of a female Chemdawg plant and a male Hindu Kush plant. OG Kush, which has given rise to countless West Coast strains, has an earthy, wood taste and a strong pine scent. It's most popular in California, the Pacific Northwest, and Colorado.
You can find out about Canadian Bred Seeds here!
Chemdawg 4
Indica Dominant Hybrid – 60% Indica / 40% Sativa
THC: 17% – 19%, CBN: 1%
Chem 4 OG, also known as "Chemdawg 4 OG" to some users, is a indica dominant hybrid (60% indica/40% sativa) strain created by breeders at Cali Connection as a potent cross between the insanely popular Chemdawg 4 X SFV OG strains. This dank bud boasts a moderate THC level ranging from 17-19% on average with effects typically lasting between 2-3 hours. The Chem 4 OG bud has thick, dense neon green nugs that are very furry and leafy with amber undertones and a spattering of short amber hairs. These nugs are covered in a thick layer of crystal trichomes and sweet and sticky resin. Chem 4 OG has an earthy citrus aroma with touches of woody pine and a taste of hickory wood and citrus that intensifies as you exhale. Users describe the high from smoking Chem 4 OG as an immediate onset of an uplifted, euphoric head high that leaves you energized and light headed. Due to its energizing effects, Chem 4 OG is ideal for day use or for a wake-and-bake strain and should not be smoked at night. Due to these potent effects, Chem 4 OG is ideal for treating patients suffering from conditions such as fatigue, stress, and depression.