Sativa Dominant Hybrid – 80% Sativa / 20% Indica
THC: 17%
Chocolate Fondue is a sativa dominant hybrid (80% sativa/20% indica) strain created through a cross of the insanely delicious Chocolope X Exodus Cheese strains. This celebrity child is infamous among cannabis users for its unique and mouthwatering flavor and smell. The smell is of sweet nutty earth with a spicy floral effect that's released as the nugs are broken apart. The flavor is of sweet skunky chestnut with a super cheesy aftertaste that becomes pungent upon exhale and lingers long after you finish smoking. This bud has small and piecey round dark forest green nugs with fuzzy dark orange hairs and a super sticky coating of sweet syrupy trichomes with sparse chunky crystal white trichomes. The Chocolate Fondue high is just as sweet as its flavor, with a relaxing yet energizing effect. The high starts with an uplifted euphoric rush that hits you fast almost immediately after smoking and leaves you energized and focused with a hint of motivation. A creeping body buzz will wash over you next with a warming and tingly effect that immediately erases any feelings of pain or tension and gives you a huge case of the munchies that's almost insatiable. These effects coupled with its moderately high THC level of 17% makes Chocolate Fondue the perfect bud for treating conditions such as lack of appetite, chronic stress, mild to moderate cases of depression, insomnia, and muscle cramps.
You know that old saying, "There's always room for dessert?" This bud is why that saying exists. By crossing Chocolope with Exodus, DNA Genetics Seed has created the perfect blend of salty and sweet for this incredibly smooth high.
THC levels of Chocolate Fondue rarely vary, ranging from 15% to 17%, so users can bank on a solid head high with every session. Nugs are small and deep green with brown and orange hairs that give off an earthy aroma. The sticky resin brings in the chocolate and coffee flavors of its namesake. Enjoy the cheese and nutty flavors as you inhale, and revel in the floral notes as the smoke fades. Those with discriminating palates will find something to love about Chocolate Fondue, whether it's the aroma or one of its many smells.
For users who fancy themselves as the outgoing type, a bong of Chocolate Fondue is the perfect conversation starter. After the first hit, users can expect a sudden rush of bliss and creative energy, encouraging their more social side, while the deeply satisfying body high makes its way to the party. This bud is perfect for any time of day as it is both relaxing for your muscles and joints as well as uplifting and engaging for those that need to be productive throughout the day. If you prefer to smoke at night, Chocolate Fondue makes a perfect after dinner treat.
This bud is excellent for those suffering from depression, stress, and fatigue as it is a mood stimulator and doles out little bursts of energy throughout the high. Due to its relaxing properties, it also recommended for those who battle chronic pain and nausea, as well as anxiety or other mental health issues.
If you love what you've read so far you are going to love this – Chocolate Fondue is an easy grow. With a flowering period of 8 to 9 weeks, this plant offers an above average yield and is great for beginners with less than three plants of experience. Live in an apartment? How about on a farm? Either way, you'll find this plant flourishes in both indoor and outdoor environments.
If you want to have a relaxing evening in or hit the beach with friends, this bud is the sweet treat you want with you. Chocolate Fondue is light and fun, with tantalizing aromas and rich sweet flavors reminiscent of a candy shop. What's not to love?
Grow information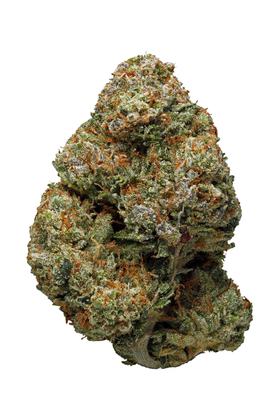 Chocolate Fondue is a sativa-leaning hybrid that develops tall plants with surprisingly thick branches and stalks. The strain is a heavy feeder, making it an excellent choice for novice cultivators practicing their growing skills. Chocolate Fondue grows well both indoors and outside, though indoor gardens require regular pruning and topping and benefit from Screen of Green (ScROG) training. The strain flowers in 56 to 63 days indoors and late October outdoors. Ideal conditions can tease out up to 21 ounces of flower per plant, a larger than average yield.
Chocolate Fondue is an easy-to-grow strain, perfect for beginners, flourishes in both indoor and outdoor environments. Thanks to the skunky influence from Exodus UK Cheese, Chocolate Fondue requires around 8 to 9 flowering weeks before being ready to harvest, with an above-average yield.
Chocolate Fondue's buds are small, round and dark-green with dark-orange hairs and a sticky coating of sweet trichomes with thick white crystals all around.
Chocolate Fondue Strain Terpene Profile

Chocolate Fondue's smell is an explosion of sweet nutty earth with a spicy floral note when nugs are broken. Once inhaled, there is an overwhelming coffee, cheese, and chocolate flavor with a floral aftertaste as the smoke fades. Chocolate Fondue could be an interesting candidate for breeding flavor-based projects.
Chocolate Fondue Strain Effects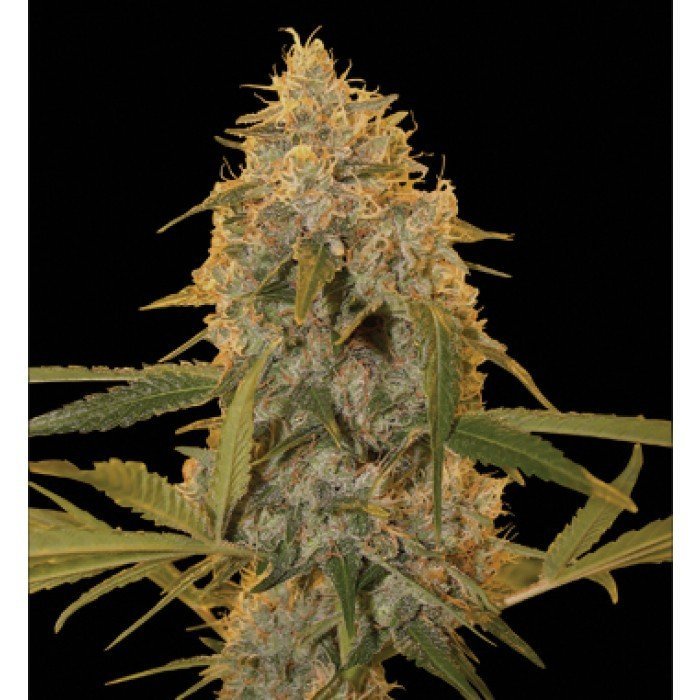 Chocolate Fondue is suitable to be served at any time: excellent conversation starter and perfect for after dinner relaxation. The high starts with a euphoric, creative rush typical with sativas, encouraging social moods and leaving cannaisseurs feeling energized and focused while it culminates in a sweet warm body-high. The effects of Chocolate Fondue are very uplifting, characterized by a strong feeling of euphoria and cerebral stimulation. The aroma and taste are both sweet with nice chocolate undertones. Despite its strong sativa genetics, Chocolate Fondue boasts short flowering times of just 8-9 weeks.

Medical Benefits Chocolate Fondue Strain

Thanks to her mood-stimulating properties and a moderately high THC content, Chocolate Fondue may be a valid aid for many conditions, from chronic stress to mild-moderate cases of depression .
The relaxing power of this strain could be helpful against anxiety, while the energizing properties may help with fatigue. This strain may also aid in alleviating symptoms such as loss of appetite and nausea.
You can find out about Kuchi Marijuana Strain Information here!